All are welcome to join as we explore ways to connect more deeply with God together.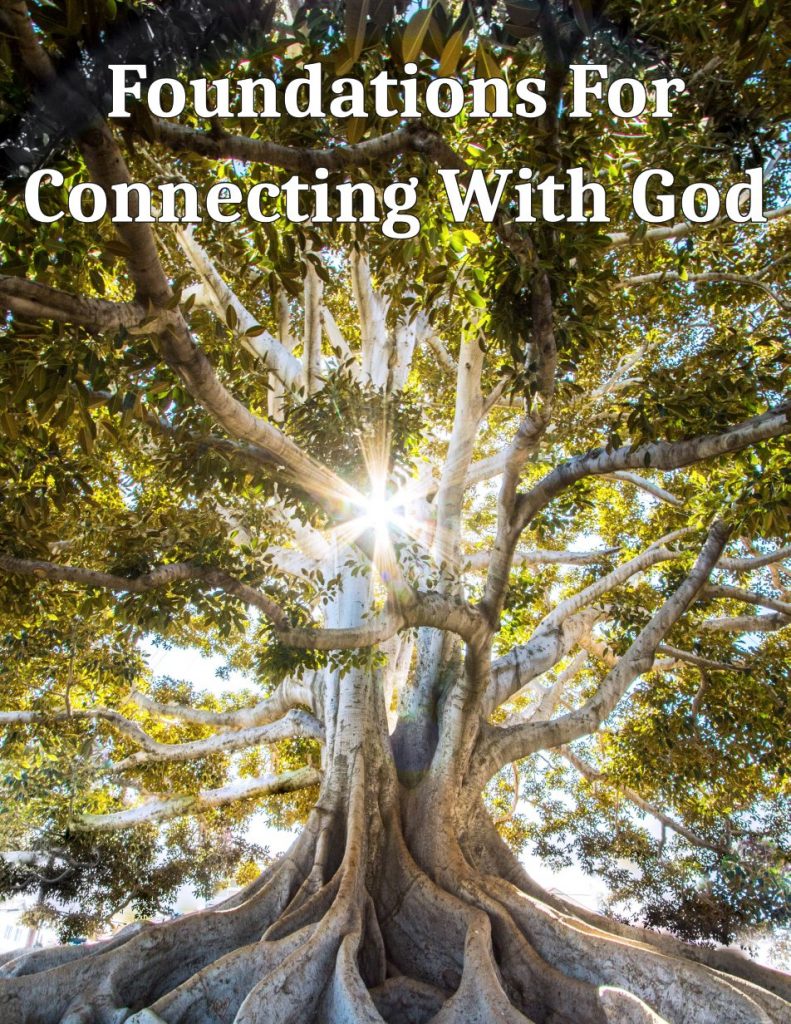 Dates:
Description:
Perhaps prayer is always an interactive activity and the question is simply how much we catch of what God is sending back our way. Even more likely, God is always present and engaging with us through a wide range of ways whether we are praying or not. Many of us have experienced moments in our lives when it felt quite true that God was present or communicating with us, but these moments may feel more like exceptions than normal, expected parts of our daily lives. This series explores simple ways to help one another become more aware of God's interactive presence and guidance both individually and communally when we gather as two or more. We will explore ways to expand ordinary activities like scripture reading, corporate prayer, sharing stories, and giving thanks into opportunities to connect not just with one another, but with God whose gentle, perfectly tuned in, perfectly free, and always loving presence brings more of exactly what is needed to every engagement. All who feel inspired to come are welcome to join. Many of the key skills and ingredients included in this workshop come directly from my experience using the Immanuel Prayer Approach developed by Dr Karl Lehman and Dr Jim Wilder for whom I am extremely grateful. (Additional details below).
Logistical Details:
Facilitator: Andy Ross

Format: 90 minute one time workshops combining both full group teaching and debrief and smaller break out groups of 3 or 4 people for practice times.
Participants can register for one, multiple, or all sessions.

Cost: Free/Suggested $15 voluntary donation per workshop. Please feel no obligation to give but if you would like to make a contribution your gifts are helpful for freeing up our time to do these free workshops, create training material, and subsidize training groups for those who can't afford the normal rates. You will see an option to make a gift when you register or you can always access the donate page.
Prerequisites: No previous experience needed. Please invite your friends.
Guidelines:
Outline:
Part 1 (First Four Workshops): Joy, Rest, Love, Peace (Nov-Dec 2020)
Workshop 1

: JOY. From a 'One Way Time Delay' to a 'Face to Face Joy Based' Understanding of Our Relationship With God. Learning From the Saints. (click to read more)

Workshop 2

: REST. The Centrality of Safety and Rest: Ways to Help People Be and Feel Safe.

Workshop 3

: LOVE. It's Ultimately About Loving God and Being Loved by God. God Wants to Be Our Friend.

Workshop 4

: PEACE. The Power of Positive Memories For Promoting Peace, Safety, Connection, Faith, and a Home Base.
Part 2 (Second Four Workshops): Patience, Hope, Understanding, Life (Jan-Feb 2021)
Workshop 5

: PATIENCE. Taking Your Time: The Power of Personal Connection to Help People Feel Safe, Seen, Heard, and Cared For.

Workshop 6

: HOPE. The Power of Opening Prayer to Boost Safety, Faith, Hope, and Awareness of Heavenly Realities.

Workshop 7

: UNDERSTANDING. The Power of Spontaneous, Spirit Guided Prayers for Bringing Awareness of and Alignment With Where God is Going

Workshop 8

: LIFE. Bringing It Together: Enjoying Fellowship, Sharing, Appreciating, and Summarizing Where We've Been.
Key Objectives:
Ideally participants will…
Grow deeper in love with God.
Practice at least 4 skills that consistently help people connect with one another and with God (more details below).
Learn at least 8 of the key elements that need to be present to consistently increase people's awareness of God's presence.
For those wanting to facilitate longer prayer ministry sessions these skills comprise probably over 70% of what I lean on in every Immanuel Prayer session I facilitate.
Additional goals are listed below
Additional Description:
This workshop series is heavily focused around developing four simple skills and applying them to many of the ordinary things we do as communities of faith. These include:

1) Helping people feel more safe and connected.
2) Welcoming God's presence and guidance
3) Pausing to notice what is coming into awareness, even if subtle.
4) Sharing with others what is coming to us.
These skills are simple, but can feel awkward to practice with others unless they are also interested in trying them out. Many of our corporate gatherings don't lend enough space to include these skills and so it can be awkward to bring them in without some deliberate preparation. Over the years I have seen these skills prove tremendously fruitful in the individual Immanuel Prayer sessions I facilitate. As Michael Schaefer and I along with many others have been experimenting with applying these (and other) skills into group settings the results have been very encouraging and include: recognizing all kinds of things God wants to share with individuals and the whole group, a deepening tangible peace and sense of God's presence that settles upon the group, consistent increases in hope, joy, and faith, spontaneous emotional healing, and much more. We have been especially encouraged to observe that as groups get used to practicing these kinds of skills for interacting with God together a culture of restful and joyful expectation is developed and God seems to love moving among us. My hope is to provide a safe space to do some experimenting or playing with these skills, hopefully like a little holy playground. As participants get comfortable with them, perhaps they will get a sense of how to increase the interactive connection with God in their own communities and lives. I also hope to record the teaching portions of these trainings for groups to use in the future as a resource for learning how to deepen their interactive awareness of God's presence.
Relevant Scriptures:
Workshop 1 Joy: John 15:11. I have told you this so that my joy may be in you and that your joy may be complete.
Workshop 2 Rest: Matthew 11:28. "Come to me, all you who are weary and burdened, and I will give you rest."
Workshop 3 Love: John 15: 13-15. Greater love has no one than this: to lay down one's life for one's friends. (14) You are my friends if you do what I command. (15) I no longer call you servants, because a servant does not know his master's business. Instead, I have called you friends, for everything that I learned from my Father I have made known to you.
Workshop 4 Peace: John 14:26-27. But the Advocate, the Holy Spirit, whom the Father will send in my name, will teach you all things and will remind you of everything I have said to you. (27)Peace I leave with you; my peace I give you. I do not give to you as the world gives. Do not let your hearts be troubled and do not be afraid.
Workshop 5 Patience: 2 Peter 3:9. The Lord is not slow in keeping his promise, as some understand slowness. Instead he is patient with you, not wanting anyone to perish, but everyone to come to repentance.
Workshop 6 Hope: Romans 8:22-27. We know that the whole creation has been groaning as in the pains of childbirth right up to the present time. (23)Not only so, but we ourselves, who have the firstfruits of the Spirit, groan inwardly as we wait eagerly for our adoption to sonship, the redemption of our bodies. (24)For in this hope we were saved. But hope that is seen is no hope at all. Who hopes for what they already have? (25)But if we hope for what we do not yet have, we wait for it patiently. (26)In the same way, the Spirit helps us in our weakness. We do not know what we ought to pray for, but the Spirit himself intercedes for us through wordless groans. (27)And he who searches our hearts knows the mind of the Spirit, because the Spirit intercedes for God's people in accordance with the will of God.
Workshop 7 Understanding: 1 Corinthians 12:1-11. (1)Now about the gifts of the Spirit, brothers and sisters, I do not want you to be uninformed…(4)There are different kinds of gifts, but the same Spirit distributes them…(7)Now to each one the manifestation of the Spirit is given for the common good.
Workshop 8 Life: John 10:7-10. Therefore Jesus said again, "Very truly I tell you, I am the gate for the sheep. (8)All who have come before me are thieves and robbers, but the sheep have not listened to them. (9)I am the gate; whoever enters through me will be saved. a They will come in and go out, and find pasture. 10The thief comes only to steal and kill and destroy; I have come that they may have life, and have it to the full.
Additional Goals:
Additional Goals For Those With a General Interest in Connecting With God in Group Settings
Learn simple ways to help people feel more safe and connected which in turn makes recognizing God's presence and guidance much easier.
Once safety and connection are established, learn how incorporating simple practices like welcoming God's guidance, noticing what comes, and giving time for sharing subtle or spontaneous thoughts with each other can really increase the level of awareness of God's presence/guidance.
Explore ways to integrate the above type practices into ordinary church/small group settings as appropriate and as God leads.
Start addressing common fears and challenges related to the idea of hearing/ seeing/ sensing God. (Future workshops will go more in depth.)
Learn how to better bring into the foreground of conscious awareness those thoughts, impressions, feelings, etc. that may be coming from God.
Experience how our brains seem to work better in community for recognizing and discerning what things are more likely from God and what things are less likely to be coming from God.
Learn ways to shift from a one directional to a two (or more) directional mindset about various prayer practices.
Additional Goals For Those Who Facilitate (or Want to Facilitate) Immanuel Prayer
Learn foundational skills/elements that help people prepare for and establish an interactive connection with God. Everything else in a prayer ministry such as deepening the connection with God, maintaining the connection, addressing blocks and limits to connecting with God, etc. is much harder or impossible if these foundational elements are missing.
Learn the importance of connecting to the right depth on a personal level with people versus simply leading them through a process.
Learn the importance of making everything optional and naming simple guidelines that help people safe.
Learn multiple ways to help people get their relational connection circuits online.
Learn more about what can be included in opening prayers and why.
Learn more about spontaneous and spirit guided prayers that can be used at the beginning, the end, and all along the way.
Learn more about how to help people connect to a positive memory as a safe home base.
Learn more about the importance helping people name subtle thoughts that come.
Learn to recognize the flow of input coming from God even before we explicitly ask for it.
Learn simple ways to explicitly welcome more of God's presence/guidance.
Learn how simply reflecting and summarizing what is happening as a prayer can help keep the interaction with God flowing.
Learn the importance of patience, stillness, and allowing things to unfold.
Learn ways to think outside the box about how these skills of interacting with God can be applied in all sorts of settings from corporate prayer to scripture reading, to dinner with friends.
Have fun connecting with people and God!
Acknowledgements:
I am deeply indebted to Dr Karl Lehman and Dr Jim Wilder, and others for their work developing Immanuel Prayer Approach. The Immanuel Approach is the most consistent, safe, and effective prayer model for establishing a deep and ongoing interactive connection with God that I am aware of. I'm grateful to Michael Schaefer for his collaboration and his modeling of how to weave together relational brain science, faith, openness to the Spirit's movement, and a culture that supports healthy communities. I'm grateful for the beautiful people who have journeyed with us in these workshops and trainings so far. And I'm grateful for my parents, mentors, and the many other mentors, teachers, and pioneers who have showed me who God is, what the kingdom of God is, and helped me learn to interact with Immanuel, the God who is with us. And I'm so grateful to God who loves us all so uniquely and whose relationship with us is in some ways so similar to our human relationships and yet in other ways so wildly strange inviting us into an eternal journey of ever deepening intimacy.